How to choose and buy
1) Choose a document type
2) Choose a manufaturer
3) Choose a product line
4) Choose a model
5) Click "Buy Now" button
6) Choose a preferred payment method (you will see payment details) and follow to instructions.
After we receive your payment we will email link where you can download the ordered document
Or we will send the document directly to you by email
Please see an example: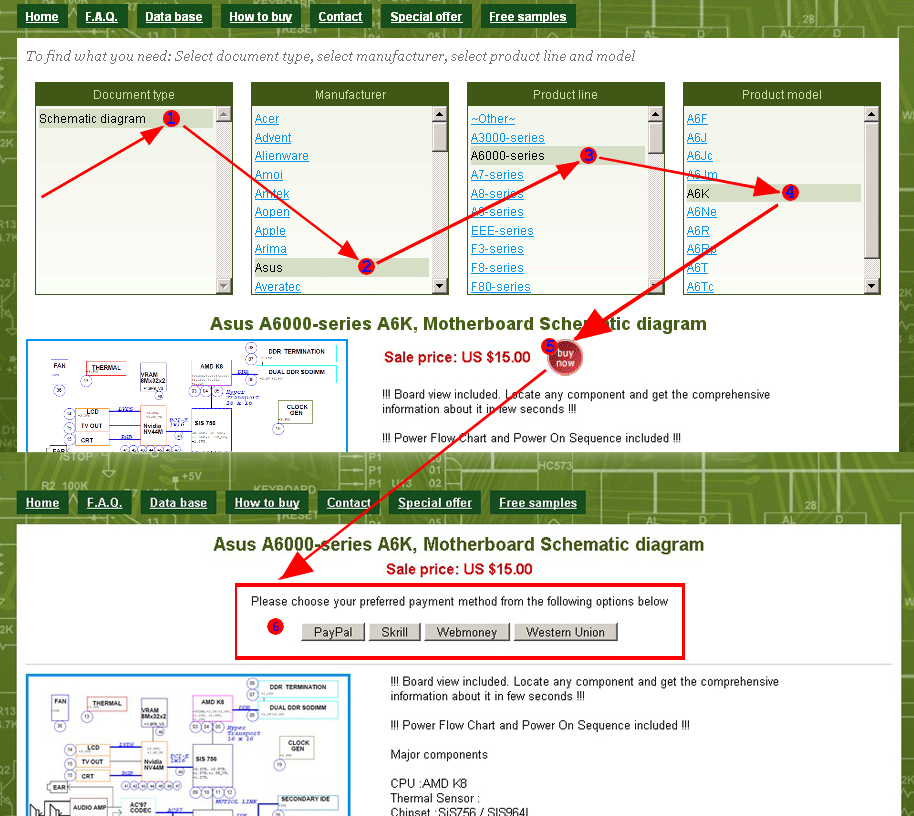 If the required laptop model or motherboard part number is not in the list - Please submit the request. We will contact you via e-mail ASAP
Please write as much data as possible written on the bottom of your laptop and/or on the motherboard (manufacturer/brand,product line, model,
part number,service TAG, serial number). If you don't know where and how to find the required information - please download our TUTORIAL*
* Please use Right Click > "Save Object As" if you use the FireFox browser .